FRS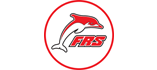 German ferry and shipping group, FRS, has recently acquired Clipper Vacations and is now the principal shareholder. The acquisition unites two heavyweights of the industry, with similar foresight into the future of travel in the region. The investment will allow FRS to expand their footprint in North America and the Caribbean, starting with a new base in British Columbia, Canada, the Northwest USA, eventually progressing to South Florida and Cuba.
Clipper Vacations' outstanding service to the North American ferry market will combine with FRS' international experience to form a formidable new power in the Americas. FRS currently has a fleet of around 60 ships in a dozen countries, transporting millions of passengers and vehicles annually. FRS specializes in Mediterranean crossings and is looking to excel at the challenge of providing an economical alternative crossing of the Florida Strait between South Florida and Cuba.
Proposed service
FRS' 150 years of experience operating ferry routes around the world will help achieve a successful ferry service from Port of Miami or Port Everglades to Havana. With Clipper Vacations' help, FRS is connecting travel in ways that show the region how serious their plans of having a South Florida to Cuba ferry service up and running in 2017 are, pending government approval.